In the test: Clean Slate, Zero-In and Restore by ROOT
For some time, we have been hearing and reading a lot of praise about the extraordinary effects of the health products of the US company ROOT. This has aroused our professional curiosity, and we have tested some products of the company ROOT. In short, we are very pleased and also surprised by the immediate and fast effects. We have extensive experience in testing various products in the field of natural medicine, nutritional supplements and in comparison with colloidal metals.
About the company ROOT
ROOT is a Nashville-based health and wellness company that aims to get to the "root" of health issues. ROOT's products are non-GMO, organic, mainly vegan and gluten-free. A special feature is its proprietary manufacturing processes, some of which are patented. With the natural solutions, customers should be able to take their health and happiness into their own hands.
ROOT was founded on the core values of simplicity, authenticity, integrity and education. The company aims to inspire customers to improve their lives through authentic, honest solutions, a deeper knowledge of natural wellness, and simple yet effective whole-body health solutions. Read more about the origin story and its founders here.
All ingredients are carefully and conscientiously selected: Each ingredient is tested before and after processing to ensure that toxin-free and pure substances are used. The effectiveness and effect of products in this field depends mainly on the treatment and processing of the ingredients and the correct quantity composition, which is usually a "trade secret". ROOT cooperates internationally with supplier companies that offer high quality ingredients from nature and guarantee the best quality.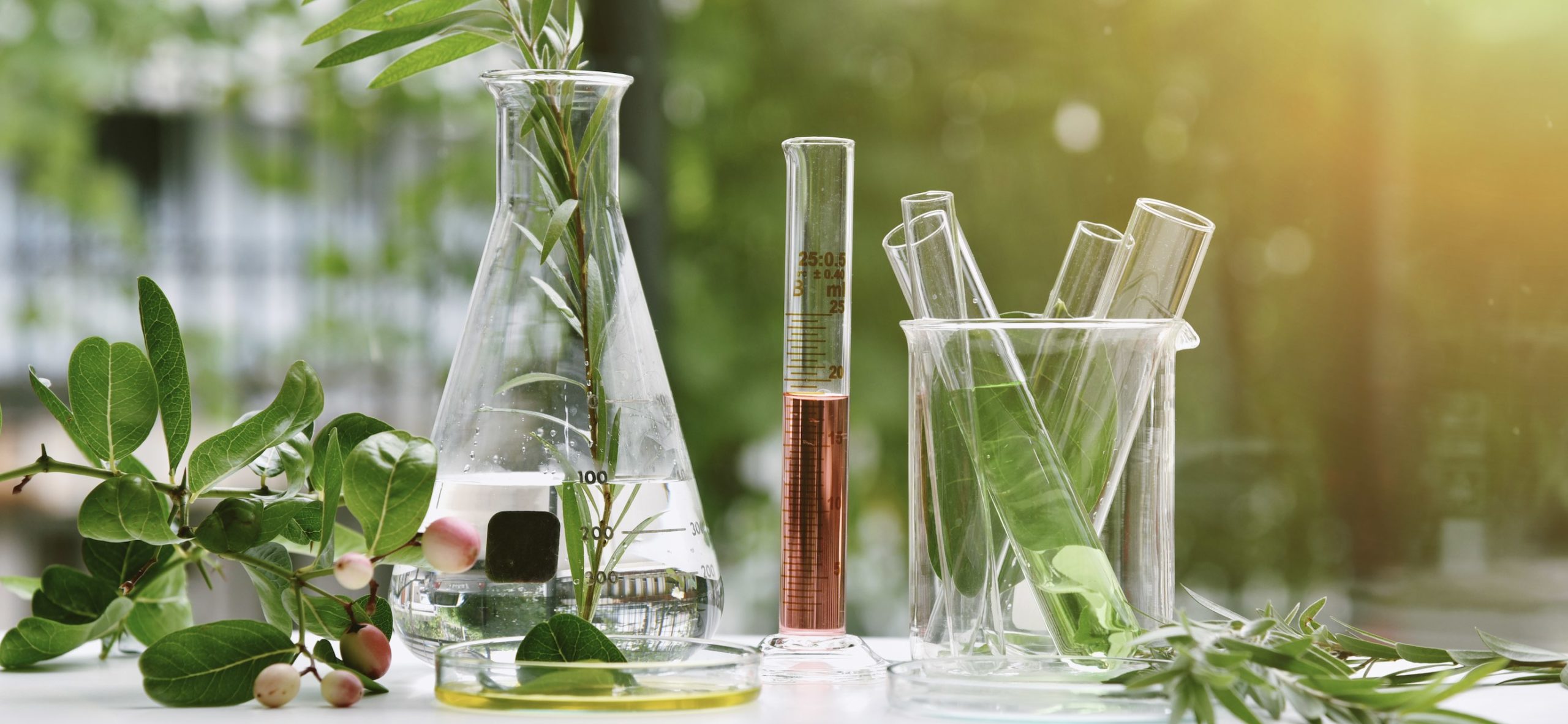 We have tested the three most popular products
At the heart of the ROOT range are three products: Clean Slate for holistic detoxification of the body, Zero-In for improved brain function and a quick energy boost, and Restore to support and regenerate intestinal health and the immune system.
Clean Slate
According to the company, Clean Slate is designed to safely and effectively enhance the whole body's natural ability to eliminate environmental toxins and heavy metals. Its advantages:
Supports the removal of toxins and heavy metals from the entire body
Reduces inflammation by eliminating the source of the problems
Enhances absorption of nutrients by eliminating toxins that can block nutrient binding sites
Our opinion
With Clean Slate, the effects in the body in the longer term are remarkable in terms of binding and excretion of a wide variety of pollutants e.g. heavy metal compounds, environmental toxins, glyphosate, auxiliary substances and additives of vaccines, etc. Interesting is the special manufacturing process, which makes it possible to use zeolite in liquid form. The range of particle sizes is from very fine to normal, what is known from zeolite powders. The very small particle sizes have a much larger active surface area for binding and eliminating pollutants. In the manufacturing process, zeolite is cleaned of unwanted elements and combined with other ingredients so that detoxification and elimination is more effective than normal zeolite powders. This special zeolite as a liquid form of application acts not only in the intestine, but throughout the body and into the brain, which is a great advantage compared to the powder.
The longer the intake (at least 2 months, better 4 months), the more the "trash" in our body, which has accumulated over a longer period of time, can be eliminated. It would be important to mention that a gradual dosage is always useful to avoid too strong initial reactions, which can occur especially in detox procedures, when our body is not prepared for the amount of "trash" that should be taken out for elimination.
Basic notes on detox and cleansing procedures
If initial reactions are too intense and unpleasant in sensitive people, you should either halve the dosage for 1-2 days and then slowly increase it again, or stop completely for 1-2 days and then start again with a lower dose (half the dose of the previous intake). During mobilization, activation, and elimination, care should be taken to provide a sufficient amount of pure drinking water, although tap water and mineral water are usually not of the necessary quality. Recommended drinking waters are e.g. Plose, Lauretana or Black Forest or osmosis water with water activation, so that our body can also eliminate the harmful substances and metabolic waste products.
In case of very chronic and protracted complaints, the kidneys and liver can be additionally stimulated with herbal homeopathic remedies, so that they are efficient for the coming detox phase.
Zero-In
To clear the fog in the brain and be able to concentrate on the essentials again: That's what taking Zero-In promises. As a natural alternative to synthetic stimulants, ROOT touts the preparation with curcuma, pine bark, velvet bean seeds and vitamin D. Its advantages:
Cognitive function: Helps increase attention and concentration through a natural, proprietary brain formula
Mental focus: Supports healthy brain function and concentration by improving oxygen delivery to cells and increasing serotonin and dopamine levels for up to 14 hours
Our opinion
Especially with the product Zero-In, the effects on the brain and the energy boost are quickly noticeable. From our point of view, the brain metabolism is quickly activated, there is a clearly noticeable energy boost (physically and mentally) and ultimately follows a mood lift. The effect has started after 1 capsule in about 15-30 minutes and the lasting effect was felt for 4-6 hours. Since 1-4 capsules can be taken daily, individual dosage and adaptation to one's own rhythm is very easy. The brain is the main regulatory and control centre and thus influences all subordinate organs, systems and cells. If the control centre functions better again, the subordinate organs and systems also function better again, from our point of view bio-logically well to understand.
Restore
According to the manufacturer, Restore is designed to protect and regenerate our microbiome, or intestinal flora. It is said to reduce pathogenic fungi and parasites, as well as systemic inflammation, and rebuild intestinal flora. Benefits:
Supports the immune system
Supports bone health
Supports healthy blood pressure
Provides antioxidant and anti-inflammatory benefits.
Our opinion
Restore enables fundamental improvements in various symptoms and complaints in the medium and long term. From our point of view, this involves the topics of microbiome, reconstruction of a disturbed intestinal mucosa, symbiosis control, regulation of excessive inflammatory reactions and blood pressure regulation.
Regeneration and repair processes take time, therefore realistic goals regarding success are important. Unrealistic goals or wishful thinking lead too quickly to demotivation, frustration and into a negative spiral.
The longer the intake (at least 2 months, better 4 months), the more fundamentally the body can repair and regenerate – which ultimately benefits every function in the body.
Trinity Pack with CLEAN SLATE, ZERO-IN and
RESTORE for Detox, Brain and Intestine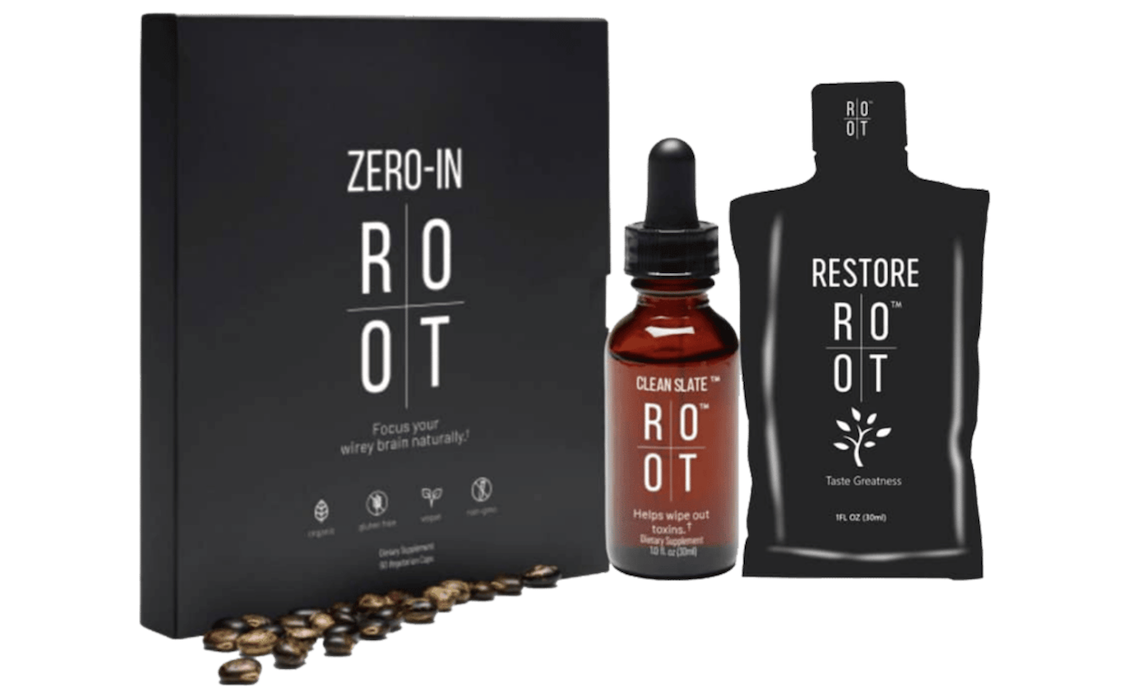 How we test and what criteria we evaluate
When selecting products, we make sure that:
the raw materials and ingredients are of natural origin
as pure as possible and free from foreign substances or undesirable substances
the treatment and processing preserves or improves the natural properties
the formulation, i.e. mixing and combining of ingredients, creates synergies for faster and better effects in the body
the compatibility, safety and individual dosage is guaranteed